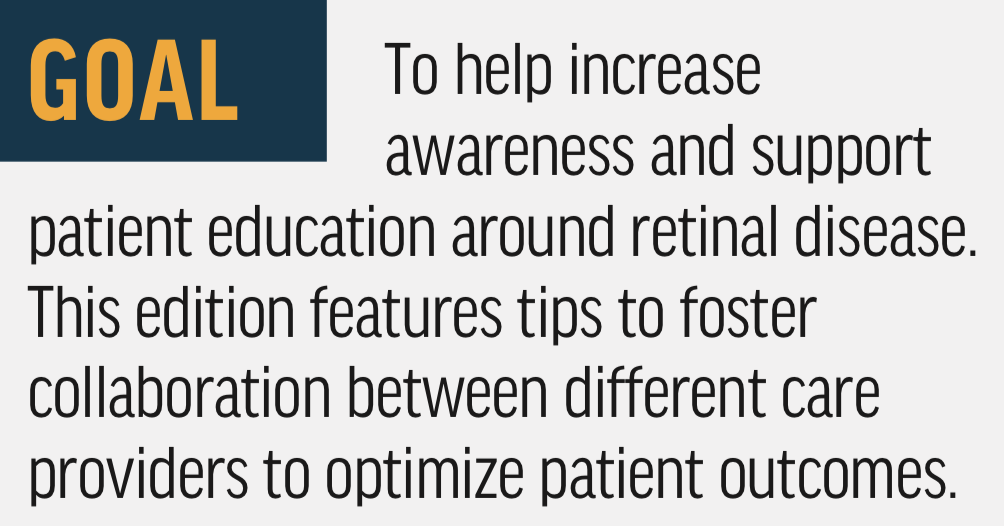 Treating diabetic retinopathy (DR) and diabetic macular edema with anti-VEGF therapy may significantly improve treatment outcomes. Notably, the potential to yield regression of DR1-4 severity suggests a role for earlier intervention, which may delay the need for laser or surgery.
As this treatment approach is still developing, many unanswered questions remain. Among them is how can we best streamline care delivery to avoid overwhelming patients while also disseminating education and encouraging adherence?
One way we may be able to address this is to seek greater collaboration between providers in order to deliver this new standard of care. It is our collective experience that a teamwork approach helps to improve care delivery.
The Optometrist Perspective: Communicating With Patients Requires Active Listening Skills
by Mona A. Henri, OD, and Kaitlyn Rothberg, OD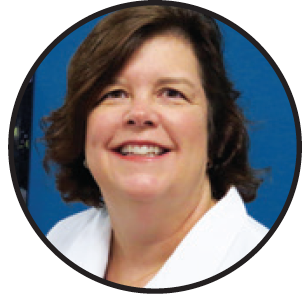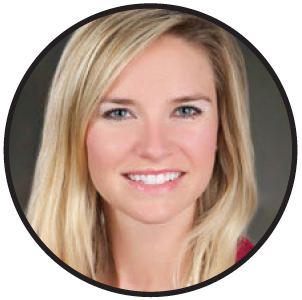 Working with patients with diabetes requires a delicate balance. We should be mindful of the fact that they are typically of working age and may have busy lives while remaining sensitive to the reality that they are managing a chronic systemic disease that requires close monitoring and diligence. These patients likely need proper education about their disease and the potential consequences of noncompliance—without being lectured to.
Foster Organic Conversations
Communication is crucial. Fortunately, it is our experience that patients with diabetes are receptive to the advice and information we provide. As well, because of the relationships we have already developed with retina specialists, there is an existing line of communication that we can continue to nurture.
We recommend a dilated fundus examination to any patient presenting with a history of diabetes. In most cases, this prompts questions about why that is important and leads to a two-way conversation. The results of this interaction plus the examination will ultimately determine whether a referral is the best course of action.
Three Referral Considerations
Patients with mild DR can likely be monitored every 6 or 12 months.5 A referral may be offered, but we typically stress the need for follow-up and better control of A1C levels.
Presence of any edema or moderate to severe proliferative DR indicates an immediate need for referral. We suggest making an appointment with the specialist while the patient is still in the office that day, which we have found helps with compliance.
Patients with moderate nonproliferative DR more often than not are asymptomatic and so may not appreciate the need for a specialist's care. How aggressively one pursues the need for referral is discretionary and must account for many factors. For those who reject a referral, we usually schedule a recheck in about 4 months, with the caveat that any change in the status of the eye will prompt a referral.
We find that patients with diabetes want to be partners in their own care. Thus, it is best to engage patients in fruitful conversation to explain the various treatment approaches but defer to the specialist to direct the actual treatment plan. It may be worthwhile to share some of the relevant data.
The DRCR.net Protocol S study in patients with proliferative DR showed that 0.5 mg ranibizumab (Lucentis, Genentech) was noninferior to panretinal photocoagulation (PRP), and that vision gain was greater in the ranibizumab group compared to PRP.2
Ranibizumab was also associated with a lower rate of vitrectomy and greater improvement in central subfield thickness.
In a phase 2 study, aflibercept (Eylea, Regeneron Pharmaceuticals) was noninferior and superior to PRP in the treatment of proliferative DR.3 In the PANORAMA trial, 59% of patients with moderately severe to severe nonproliferative DR experienced a two-step or greater improvement from baseline in their DR severity score at 24 weeks compared to 6% of sham-treated patients.4
---
The Retina Specialist Perspective: Adding to the Care of the Patient
By David Eichenbaum, MD, and Derek Kunimoto, MD, JD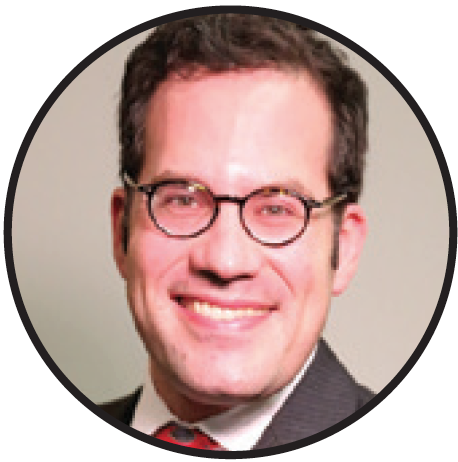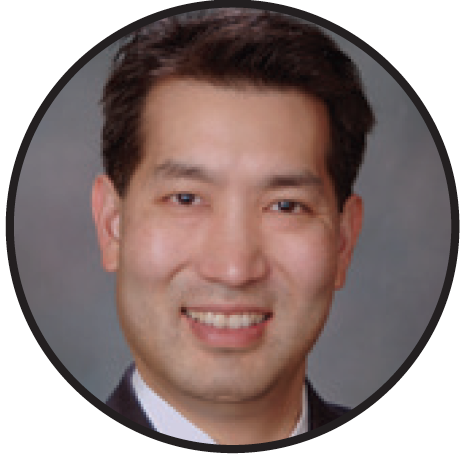 We believe that retina specialists add to the care of patients but should not replace other members of the care team. The retina specialist does not deliver comprehensive eye care, and, instead, provides a sub-specialized role in the care of the patient. In principle and in practice, we should strive to ensure that each provider maintains a role in the patient's care.
We encourage optometrists and ophthalmologists to refer early, even if they are unsure if treatment may be necessary.
Once treatment has been initiated, we prefer that the patient stay in our care for sub-specialty treatment. A perhaps less appreciated reason is that because of the registration software on our OCT devices, serial imaging on the same device improves the reproducibility of imaging data in the area of interest.6
As we do not provide comprehensive eye care in our clinics, patients are routinely sent back to referral sources for non-retina related issues and ongoing concerns, such as refraction, cataract evaluation, and monitoring of glaucoma-related parameters.
The Three A's
Building trust is imperative to forming solid relationships with referral sources. We have found that being "available, affable, and able" goes a long way toward building referral partnerships.
Be available. Despite a busy clinical practice, we must make ourselves available to interact with other care providers, or we risk losing them as referral sources.
Be affable. Strive to truly enjoy the opportunity to work with patients and other care providers even when it may be personally inconvenient for you.
Be able. The treatment landscape in diabetic eye disease is changing rapidly and new data is emerging; one should be able to translate this data into practical patient care.
Medical management of diabetic eye disease may engender questions and practical concerns for the process of working with patients and other providers. The ever-changing landscape of data may drive retina specialists to make recommendations in some patients that are not familiar to traditional referral sources, such as considering serial anti-VEGF injections for more severe DR even in the absence of diabetic macular edema. However, this data-driven "new normal" is a net benefit for patients; continually working to streamline care delivery is critical.
Conclusion
The changing treatment standard for patients with diabetic eye diseases provides an opportunity to significantly improve patients' outcomes. Going forward, there may be logistical challenges in figuring out how to manage more injections for a higher volume of patients using variable dosing schedules while ensuring compliance with follow-up protocols. In this new era, a teamwork approach is necessary to ensure consistently excellent care delivery and the best possible patient visual outcomes for living with a life-long disease, such as diabetes.
1. Nguyen QD, Brown DM, Marcus DM, et al. Ranibizumab for diabetic macular edema: results from 2 phase III randomized trials: RISE and RIDE. Ophthalmology. 2012;119:789-801.
2. Gross JG, Glassman AR, Jampol LM, et al; Writing Committee for the Diabetic Retinopathy Clinical Research Network. Panretinal photocoagulation vs intravitreous ranibizumab for proliferative diabetic retinopathy: a randomized clinical trial. JAMA. 2015;314(20):2137-2146.
3. Sivaprasad S, Prevost AT, Vasconcelos JC, et al; CLARITY Study Group. Clinical efficacy of intravitreal aflibercept versus panretinal photocoagulation for best corrected visual acuity in patients with proliferative diabetic retinopathy at 52 weeks (CLARITY): a multicentre, single-blinded, randomised, controlled, phase 2b, non-inferiority trial. Lancet. 2017;389(10085):2193-2203.
4. Eylea (aflibercept) injection demonstrates positive topline results in phase 3 non-proliferative diabetic retinopathy trial [news release]. PR Newsire. March 19, 2018. https://www.prnewswire.com/news-releases/eylea-aflibercept-injection-demonstrates-positive-topline-results-in-phase-3-non-proliferative-diabetic-retinopathy-trial-300615723.html. Accessed April 30, 2018.
5. Solomon SD, Chew E, Duh EJ, et al. Diabetic retinopathy: a position statement by the American Diabetes Association. Diabetes Care. 2017;40(3):412-418. Erratum in: Diabetes Care. 2017;40(6):809.
6. Giani A, Cigada M, Choudhry N, et al. Reproducibility of retinal thickness measurements on normal and pathologic eyes by different optical coherence tomography instruments. Am J Ophthalmol. 2010;150(6):815-824.