The 2019 novel coronavirus (aka COVID-19) threw everyone a curve ball this year, but optometrists are a resilient breed. After too many weeks of not practicing at all or treating only urgent and emergent cases, they are ready to see patients by any means necessary. Modern Optometry asked some of our contributors to share their thoughts on how the practice of optometry will look once the COVID-19 pandemic finally passes. Their comments touched on the future of practice, how meetings and conferences will take place going forward, and what technologies will come in handy. Here are some of their insights.
ON RETURNING TO PRACTICE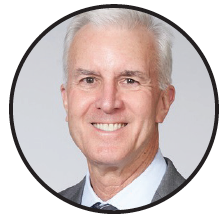 Thomas P. Arnold, OD, FSLS | Sugar Land, Texas
"It will be a long time until we return to business as usual, if ever. It is very likely that COVID-19 will change our practice patterns for the foreseeable future. Even after the need for face masks, face shields, and hazard suits has passed, our patients will still come to expect that we demonstrate our commitment to visible, stringent disinfection regimens. Measures such as disinfecting exam lanes after every patient encounter, disinfecting eyeglass frames after patients try them on, limiting the number of family members present during examinations, wearing gloves as standard operating procedure, and no longer offering magazines or children's toys in the waiting area will become routine."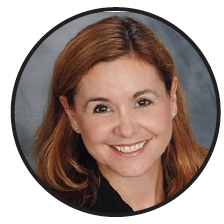 Tracy S. Swartz, OD, MS, FAAO, DIPL ABO | Huntsville, Alabama
"As long as social distancing is an issue, our practices will be different. I think it is important to demonstrate proper social distancing and disinfection so that patients feel comfortable coming to the office for their care. My staff and I will be using gloves and masks, and we will be disinfecting the entire examination room, including surfaces, stands, chairs, slit lamp, occluder, the remote for my visual acuity system, doorknobs, and any other instruments used, to protect staff and patients.
"I will be doing more IOP measure-ments using the Tono-Pen Avia (Reichert) over standard Goldmann applanation tonometry (Haag-Streit), and I have been avoiding IOP checks when I felt it was required for the sporadic urgent cases I have seen in the past few weeks. I also have a face shield for performing intense pulsed light treatments, and I purchased a noncontact thermometer. Patients who arrive with fevers will be required to reschedule their appointments."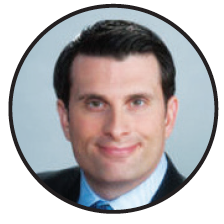 Josh Johnston, OD, FAAO | Atlanta, Georgia
"I'm optimistic. I think young people will be back for bread-and-butter optometry products such as glasses and contact lenses. But some of the older patient population, especially those who are at higher risk, may be slower to return.
"The unknown right now is whether we'll shake our patients' hands. I'm hopeful that we will. But everything we're doing now—wearing masks, scrubs, cleaning and sterilizing rooms between patients, social distancing in the office, and decreasing capacity—is here to stay indefinitely, though I hope these end up being short-term measures.
"Another piece of this is culture and leadership. I see this as an opportunity to come back stronger. This is the time for us to build better practices, adopt new technologies, eliminate long-standing inefficient operations, and retain key staff members who are committed to rebuilding better office culture. Early on, some staff may have been making more money sitting at home with some of the financial stimulus models instituted during the pandemic, and they elected not to come back to work. We're returning to practice with a group that wants to be there. If the same is true for your practice, embrace this opportunity to work with these individuals who have advanced your business. It's going to be more efficient in many ways."
ON MEETINGS AND CONFERENCES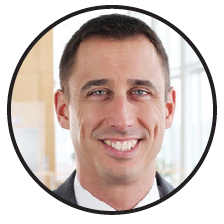 Justin Schweitzer, OD, FAAO | Sioux Falls, South Dakota
"In our current situation the majority of meetings, conferences, and continuing education (CE) credits will occur through virtual settings. I believe that, in order for us to continue to stay current and move our profession forward, in-person meetings and conferences are important. We all attend these meetings to learn, not only to better ourselves as doctors, but also to innovate together and share ideas. Many times, the innovative conversations happen between CE classes or over a meal with colleagues and friends."
Dr. Swartz
"I am appreciative of the online CE that we have all benefited from recently, and I am working with local colleagues to provide CE as well. I am president of the Optometric Cornea, Cataract, and Refractive Society, and our group was proactive in rescheduling our April meeting for November in Philadelphia. But I am concerned about holding this event even at that late date.
"As long as social distancing is required, our live meetings will most likely have to be virtual. I have benefited by attending online symposiums put on by opinion leaders in Europe, which have been amazing, but I will miss seeing colleagues in person. Lectures can easily be done online, but workshops cannot, and I will miss this activity. Hands-on experience is valuable, especially when industry gives us the opportunity to try a technology without purchase."
Leslie E. O'Dell, OD, FAAO | York, Pennsylvania
"We are social beings by nature. Although we have continued to work and connect through online platforms, we need human interaction. Virtual conferences are taking place for both small and large organizations. The small groups allow a more personal touch. Some companies have implemented doctor-only meetings, which are one-on-one webinars that can really elevate learning. Because of our social nature, live conferences will eventually resume, but the timing remains an unknown."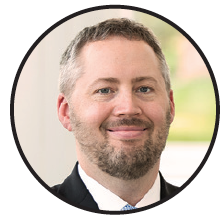 Damon Dierker, OD, FAAO | Indianapolis, Indiana
"We will be more connected in terms of access to content experts, high-quality CE, and innovations in industry as virtual programs become the norm. This will mean less business travel, more time with family, and attending smaller, regional in-person events when travel is required. State boards will have to adjust CE requirements for licensure to accommodate these changes."
ON THE USE OF TECHNOLOGY
Dr. Johnston
"We'll see big changes with technology, especially with telemedicine and virtual check-ins. Adoption of telemedicine dramatically increased during the height of the pandemic, and it will be here to stay, although its use will obviously drop off once we start seeing more patients back in the office.
"We're also working toward virtual or curbside check-ins. In these arrangements, patients wait in their cars, and we text them a link to a portal to collect insurance information and to let them know when it's time to come in. Patients can be worked up remotely prior to coming into the office. This allows us to reduce the number of staff members in the office. Chief complaints and the initial part of the exam are conducted before the patient comes in, and then we use virtual checkout with touchless payments, and virtual scheduling for future appointments or surgeries. A lot of this will be here to stay until we have a vaccine."
Dr. O'Dell
"Telehealth has been in use for some time, but there has been a significant uptick over the past several weeks. We are even seeing increased payment from payors such as Medicare to further support its continued use. This form of communication and examination will allow continuation of such services if in-person practice is interrupted again for any reason in the future.
"I foresee that additional at-home technologies will be born from this health crisis that will enable eye care practitioners to continue to provide top quality care through a telehealth platform, as well as increased adoption of already available technologies such as at-home monitoring for patients with age-related macular degeneration."
Dr. Dierker
"Use of telemedicine will shift from triage to chronic care. Technological advances will allow us to take care of dry eye, glaucoma, age-related macular degeneration, and other conditions with a hybrid approach. We will have fewer office visits and more frequent virtual check-ins, perhaps leading to better outcomes through education and improved compliance. Patients will readily embrace this model."
Dr. Swartz
"I practice in a medical setting, but I am concerned for my colleagues who accept vision plan patients and will need to incorporate social distancing into their practices. How can the patient flow required for social distancing be sustained in the long term, and who will be able to accept the reimbursement level of vision plans with such requirements in place? I am not sure how one can clean the dynamic inventory of a dispensary and exam rooms while continuing to see patients at pre–COVID-19 speed. I do not think we can responsibly see patients as quickly as $40-per-exam reimbursement requires. I am hopeful that these requirements will not be in place for too long. Until then, we will need to use the technology available to us to deliver care to our patients as best we can."
ON THE FUTURE
Dr. Schweitzer
"The big question on my mind, and I am sure on the minds of many others, is when will it truly be over? The number of cases of COVID-19 will decline with time, but will we ever return to a pre–COVID-19 scenario? I don't have the answer, but I suspect that we will practice optometry differently going forward. Breath shields will be found on all slit lamps, handshakes will be eliminated, and a healthy smile and greeting will have to do. Telemedicine will play a role, although I believe eventually a small role, in the way that we manage our patients. It is my hope and belief that examinations with no need for masks, gloves, face shields, and goggles will happen again, and that our patients will see us smile and we'll see them smile in return."
Dr. Dierker
"Refractive care will continue to be an important element of optometry, but practices will need to offer more choices to consumers as online retailers grow in size and number. With an aging population, a shortage of ophthalmologists, and many innovators to help lead the way, now is the time to prepare ourselves for the expansion of medical optometry."
Dr. O'Dell
"For years we have been battling online retailers who have been trying to take revenue away from our optical and contact lens businesses. Moving forward, we must continue to adapt and change to fit the needs of our patients. There is continued need for a more medically focused optometry practice. This health crisis has proven how essential optometrists are when it comes to the medical services we provide. A continued shift toward providing medical services will allow our referral surgeons to move more efficiently through their backlog of surgical patients once they start rescheduling elective procedures."