Vision Expo West 2019, held in the Las Vegas Sands Convention Center, once again brought eyewear and eyecare providers, buyers, industry media, and influencers in the vision community together for a successful show.
Across social media, the optical industry generated a buzz surrounding various events including OptiCon @ Vision Expo, engaging education courses, the new EYE2EYE Series, and more. Notably, the optical industry generated 28 million impressions to date using the hashtag #VisionExpo, an increase of 68% over 2018.
OptiCon @ Vision Expo provided attendees with unmatched education offerings and inspirational content from Rebecca Alexander, psychotherapist, extreme athlete, activist, and author of the memoir "Not Fade Away." Attendees had the opportunity to listen to Alexander's personal story of "senses lost and found" before a book signing event in the OptiCon Hub.
"OptiCon @ Vision Expo West 2019 was truly an event to be seen, and we were thrilled to see attendees enjoying music and networking at the OptiCon Welcome Event," said Tom Barracato, past chairman of the American Board of Opticianry. "Additionally, the luncheon featuring Rebecca Alexander was a complete sellout with attendees enthralled with the interactive conversation."
Attendees also had the opportunity to explore a variety of topics from the show's diverse education offerings, including the new myopia track with an interactive session curated by the Brien Holden Vision Institute. Each session enabled attendees to engage with top professionals as they learned the latest in myopia care, prevention, and patient education.
At the all-new Battle at the Sands: Case Challenges in Optometry competition, panelists presented cases highlighting imaging technology for a chance to win the audience's votes. Following the informative and entertaining presentations, the final winner was announced as Danica Marrelli, OD.
On Friday evening, the second annual EyeStyle Influencer event, sponsored by The Vision Council, brought 40 optical industry media and social media influencers together to celebrate their work promoting eyewear and eyecare. Attendees learned from one another over dinner and were encouraged to continue creating genuine content that draws patients' and customers' attention to all the vision community has to offer.
Vision Expo West also provided the backdrop for two industry leaders to be recognized this year. The "Vision Choice Award" winner was Carl Zeiss Vision, Inc., who was honored for its C-UV Protect Tablet that demonstrates whether eyewear has full UV protection. Additionally, the new TopVEW leaderboard program offered attendees the opportunity to vote for their favorite products and services on the show floor using the Vision Expo mobile app to scan unique QR codes displayed at each exhibitor booth. Safilo Group was announced as the first-ever "Best Product" award winner for the Kate Spade New York collection.
Following a successful Vision Expo East debut earlier this year, the new destination, the BRIDGE, opened at Vision Expo West with a series of highly-attended events including the EYE2EYE Series keynote presentation with Piera Gelardi, Roberto Monaco's Leadership Forum, fashion trends presentations, the Boutique Buyer panel, and more. As the BRIDGE delighted attendees in both New York City and Las Vegas, it is being considered a finalist in this year's Trade Show Executive (TSE) Gold 100 Grand Awards (Figures 1-5).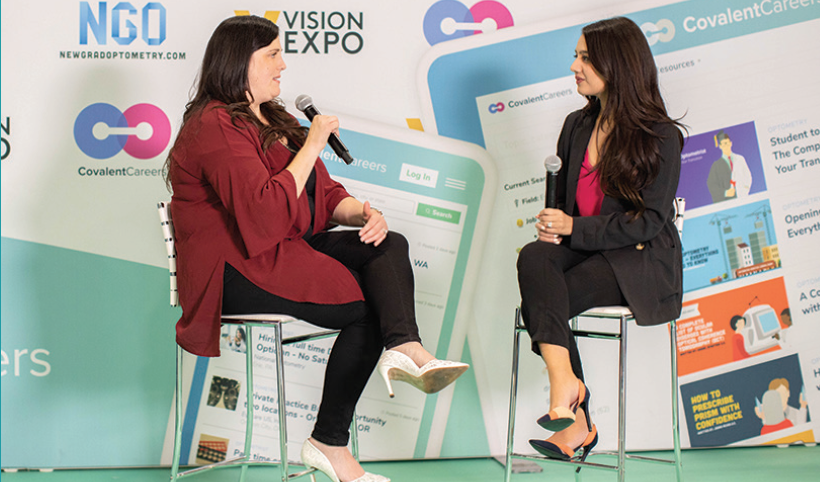 Figure 2. NewGradOptometry and CovalentCareers delight attendees with live interviews and panel discussions.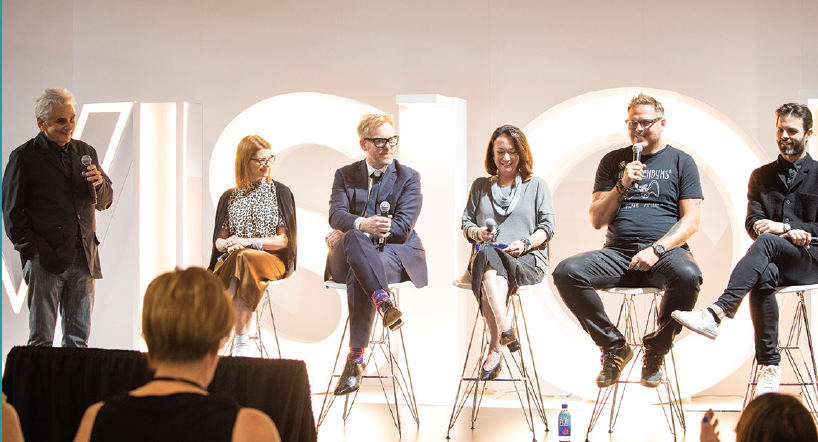 Figure 5. The Boutique Buyer Panel, titled Freedom Sighters, provides an inside look at the realm of independent eyewear.
"The BRIDGE was designed to provide attendees access to diverse and inspirational content that will continue to feed their passion for the industry," said Joanne Mohr, Vision Expo event director, Reed Exhibitions. "We're thrilled the BRIDGE is being considered for this award, and we're looking forward to continuing our work to make Vision Expo the ultimate event for all members of the optical industry."
Vision Expo would like to thank all attendees and exhibitors for showcasing at, participating in, and supporting the show. Vision Expo continues to strive to be a can't-miss event for the industry and works diligently to provide a show that inspires and motivates all members of the vision industry.
For updates on future Vision Expo East (March 26-29, 2020) and Vision Expo West (Sept. 23-26, 2020), attendees should visit VisionExpo.com for information on events, education, and more in the upcoming months.
About Vision Expo
Vision Expo East (Education: March 26-29, 2020; Exhibition: March 27-29, 2020) in New York City and West (Education: Sept. 23-26, 2020; Exhibition: Sept. 24-26, 2020) in Las Vegas are trade-only conferences and exhibitions for eyecare and eyewear presented by co-owners Reed Exhibitions and The Vision Council. Vision Expo is the complete event for ophthalmic professionals, where eyecare meets eyewear, and education, fashion, and innovation mingle. In the Vision Expo Exhibit Hall, eyecare providers can discover trends, interact with new technologies, and access innovative products and services. The Vision Expo education program is driven by the profession, offering content of the highest quality and relevance to enhance overall patient care. For more information, visit VisionExpo.com and follow Vision Expo on Facebook, Instagram, Twitter, and LinkedIn.
About The Vision Council
Championing better vision for better lives, The Vision Council positions its members for success by promoting growth in the vision care industry through education, advocacy, research, consumer outreach, strategic relationship building, and industry forums. By sharing the latest in eyewear trends, advances in technology, and advice from eyewear experts, The Vision Council serves as a resource to the public looking to learn more about options in eyeglasses and sunglasses.