YOUR RUNDOWN
We've got a new contact lens to prescribe.
What's it called?
Precision1 by Alcon.
What are the talking points?
It's a daily disposable lens that uses a new silicone hydrogel material, verofilcon A. The lens incorporates Smartsurface technology, which is a micro-thin (2-3 µm) layer of moisture at the surface of the lens. The Precision1 will only be available in spherical prescriptions to start.
Where does this lens fall within their Dailies portfolio?
Somewhere between the AquaComfort Plus and Total 1 lenses.
What is the price point?
Alcon is recommending a price of $78.75 per 90-pack. There will also be a $150 rebate on a year supply.
When can I get it?
It's expected to be out by end of the year. (via)
---
WHAT YOUR PATIENT MIGHT ASK YOU
Are there any optical stores on Navy bases?
Yes. Pearle Vision just announced a partnership with the Navy Exchange Service Command to bring Pearle Vision to three different naval bases. (via)
---
SOCIAL MEDIA ROUNDUP
Do you fit monovision contacts?
The Herald-Tribune ran an article about how monovision's affect on depth perception is greater than people realize.
32.9%
The number of contact lens patients that said they've never received any contact lens care recommendations from their provider.
---
OD HIGHLIGHT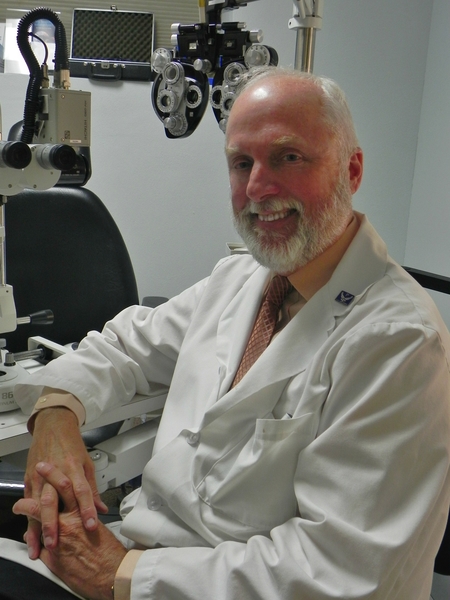 This week I want to highlight, Dan Seibert, an optometrist practicing in St. Louis, Missouri. He is the founder and primary optometrist for Free Glaucoma Clinic. The clinic was founded in January 2018 and with the help of donated equipment and grants, he is able to provide free glaucoma care to patients that need it. Read more about his story here. Great work Dr. Seibert!
There won't be a Glance next week in observance of the holiday, but I'll be back in your inbox September 9th! See you then!