YOUR RUNDOWN
Wait, so you're saying robocalls aren't considered the latest technology?
Patient safety groups are urging the FTC to modernize the process by which contact lens prescriptions are verified. This is just one of the changes being proposed regarding the Fairness to Contact Lens Consumer Act.
What's wrong with the process now?
At a public hearing last year, providers brought up several concerns regarding incomplete or incomprehensible automated telephone verification messages.
Remind me, what is the Contact Lens Consumer Act?
The Fairness to Contact Lens Consumer Act of 2003 has been in place since 2004. It requires that doctors give the patient a copy of their contact lens prescription and, regardless of where the patient purchases contacts, they will receive the exact same prescription that was prescribed. The FTC held a public workshop in March of last year to discuss the proposed changes to the rule. It was a hot topic and received over 7,000 comments.
What are some proposed changes?
There are several, but some highlights are:
1. Providers must meet the Confirmation of Prescription Release requirement. This requirement means the provider must prove that the patient received a copy of their contact lens prescription. The patient will either need to acknowledge they received the Rx by signing a form or the prescription can be given electronically. Providers must also keep a copy of this signed acknowledgment for 3 years.
2. It's attempting to end incomprehensible automated telephone verification messages.
Where can I read/do more about this?
Read more about the history of this rule on the FTC website here.
The Health Care Alliance for Patient Safety is one group that is all over this—check them out here.
If you have seen things go badly for a patient that obtained their contacts illegally, share it here.
To comment on the proposed changes to this rule, you can do that here. You have until July 29, 2019! (via)

Somewhat related: Thanks to the AOA, Amazon has dropped noncompliant contact lens sellers.
---
Attention toric contact lens–wearing presbyopes.
Ultra Multifocal for Astigmatism is now available.
---
WHAT YOUR PATIENT MIGHT ASK YOU
If I have keratoconus, should my kids be screened for this too?
A new study says that might not be a bad idea.
Tell me about the study.
The study was published in the American Journal of Ophthalmology and looked at 183 first-degree relatives (siblings or children) between the ages of 6-18 of patients diagnosed with keratoconus. They assessed bilateral corneal tomography, uncorrected distance acuity, manifest refraction, and slit lamp and fundus examinations. The tomography results were independently evaluated by two different ophthalmologists. Using this data, they made a judgment on whether a patient had keratoconus or didn't.
What did they find?
-19% were labeled as keratoconus by objective analysis.
-11.5%-15.5% of patients with keratoconus were less than 11 years old, 18.0% were aged 12-15 years, and 25.5% were aged 16-18 years.
The take home.
These study results "point to a high keratoconus prevalence in the pediatric first-degree relatives of keratoconus patients. This population is most vulnerable to disease progression, hence the importance of identifying and diagnosing patients in this segment as early as possible."
---
SOCIAL MEDIA RUNDOWN
Video games for people with speech and mobility disabilities.
Microsoft is working on games that can be played with just your eyes.
Ishihara plates as a form of art.
An OD in Connecticut has created custom Ishihara prints (IshiPrints). Check it out here!
---
OD HIGHLIGHT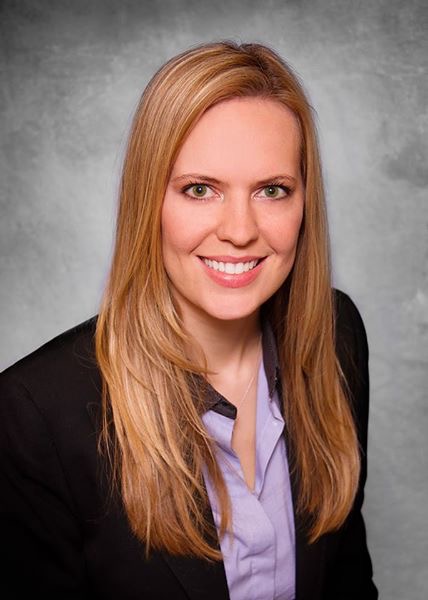 This week I want to introduce Stephanie Johnson, an optometrist practicing in Las Vegas. Before summiting Mt. Kilimanjaro in Africa, she arrived early to work with an organization that supports local blind women and children of Tanzania. Stephanie also does annual mission trips with VOSH and the Lions Club. When she isn't volunteering her time for optometry-related things, she is working with a local women's volunteer organization helping to acquire and distribute grants for teachers in Las Vegas. Amazing work, Stephanie! The world needs more people like you!