YOUR RUNDOWN
Where my retina specialists at?
A new study looked at which anti-VEGF medications were being used the most and who was injecting them.
Tell me about the study.
The authors reviewed Medicare claims data from 2012 to 2015 and found that only 100 ophthalmologists (3.0%) performed the highest volume of intravitreal injections.
Which anti-VEGF drug was the most popular?
Avastin was utilized the most, but Eylea is on the rise. Interestingly, there are regional differences in which anti-VEGFs are used. The highest number of injections per 1,000 Medicare beneficiaries was in Nebraska for Eylea, Tennessee for Lucentis, and South Dakota for Avastin. (via)
---
OTHER UPDATES...
For your patient who really wants a new daily colored contact lens...
Their wish has been granted. Alcon has launched Dailies Colors in four colors: Mystic Blue, Mystic Gray, Mystic Hazel, and Mystic Green.
Speaking of Alcon, the company recently introduced Air Optix Plus HydraGlyde for Astigmatism contact lenses.
If you prescribe OTC medications...
Altaire Pharmaceuticals has voluntarily recalled several lubricating eye drops (certain lot numbers only) sold at Walgreens and Walmart. The recall is due to management concerns that the drops may not be sterile. (via)
---
WHAT YOUR PATIENT MIGHT ASK YOU
Are there any new vitamins I should take for my eyes?
The eye vitamin aisle is filling up fast.
→ Bausch + Lomb just launched Ocuvite Eye Performance eye vitamins, which are "formulated with seven nutrients that help strengthen the macula."
What are the seven nutrients?
Vitamins C and E, two antioxidants key to eye health
Vitamin D, which helps prevent inflammation
Lutein and zeaxanthin, carotinoids found naturally in the eye
Omega-3s, which support healthy tears
Zinc, which helps regulate immune function
Right around this time last year, B+L launched Ocuvite Blue Light eye vitamins to its already large family of eye vitamin products.
→ EyePromise launched Screen Shield Pro, an all-natural vitamin for screen time protection in adults. According to the company, the vitamin "is made with all-natural zeaxanthin, lutein, omega-3s and other nutrients that have been proven to positively impact the symptoms associated with increased screen time." See the full list of ingredients here.
---
SOCIAL MEDIA ROUNDUP
Remember when I told you drug makers would have to disclose drug prices in their TV ads?
Gotcha! A judge recently invalidated that directive. Read the initial ruling of this decision here.
You might get asked about this from your LASIK patient.
Another case of debilitating post-LASIK pain catches the media's attention.
Can't afford an OCT?
Duke University is working on a cheaper alternative for underserved areas. The unit weighs only 4 pounds and would cost around $15,000.
---
OD HIGHLIGHT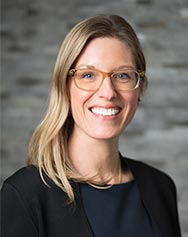 This week I'd like to highlight Jennifer Stewart, an optometrist practicing in Connecticut. In 2016, Jennifer opened Performance 20/20 as a way to combine her love of sports and optometry. The goal of the clinic is to bring sports and performance vision to athletes of all ages, levels, and abilities. She has an amazing video on her website explaining the clinic, and she consults for other doctors who want to get into sports vision. Email her here. Great job, Jennifer!
That's it for this week. Until next time…