YOUR RUNDOWN
Low carb diets are back in.
A new study published in Eye (Lond) found that a long-term diet low in carbohydrates and high in fat and protein from vegetables may lower the risk of glaucoma.
Tell me about the study.
They followed 185,638 adult participants from three large studies in the United States between 1976 and 2017. Participants were female nurses and male health professionals between 40 and 75 years of age. Every 2 to 4 years, they filled out food frequency questionnaires that assessed what they ate and drank. They also answered questions about their health and what diseases, if any, they might be developing. If the participants indicated they had glaucoma, the researchers asked their treating eye care providers to send medical records to determine whether they had POAG.
The research team divided participants into groups based on carbohydrate intake (from high to low) to look for any possible relationship with POAG. They then looked at three different ways of achieving a low-carbohydrate diet:
1. Substituting animal-based fats and proteins for carbohydrates,
2. Substituting plant-based fats and proteins for carbohydrates, and
3. Replacing carbohydrates with high fats and proteins regardless of the source.
What did they find?
Participants in the low-carbohydrate intake group who followed a diet of increased plant-based fat and protein had a 20% lower risk of developing POAG with paracentral visual field loss compared with those in the high-carbohydrate intake group.
What about the two other low-carb groups?
The researchers did not find any association between POAG in the other low carb groups.
What does all this mean?
The research findings suggest that vegetable sources may be more beneficial than animal sources for a low-carbohydrate diet with respect to reducing risk of the POAG with early paracentral visual loss. (via)
---
WHAT YOUR PATIENT MIGHT ASK YOU
Are there any new over-the-counter allergy drops?
Yes! Pazeo (olopatadine hydrochloride ophthalmic solution 0.7%) is now available over-the-counter as Pataday Once Daily Relief Extra Strength. There are now three new over-the-counter options for allergy relief:
1. Pataday Once Daily Relief Extra Strength (formerly Pazeo)
2. Pataday Once Daily Relief (Pataday)
3. Pataday Twice Daily Relief (formerly Patanol)
Are they all available now?
Pataday Once Daily Relief and Pataday Twice Daily Relief are already available over-the-counter nationwide. Pataday Once Daily Relief Extra Strength will be available online beginning in September, and in retail stores in February 2021. (via)
---
SOCIAL MEDIA ROUNDUP
Are you trying to teach a tech how to refract?
There's a new online program called Eye Scholar that can help!
Are there any breath shields for use with your indirect?
Yep, someone thought of that.
Can you tell me all the silicone hydrogel daily lenses available?
I can't, but this new contact lens database can!
---
OD HIGHLIGHT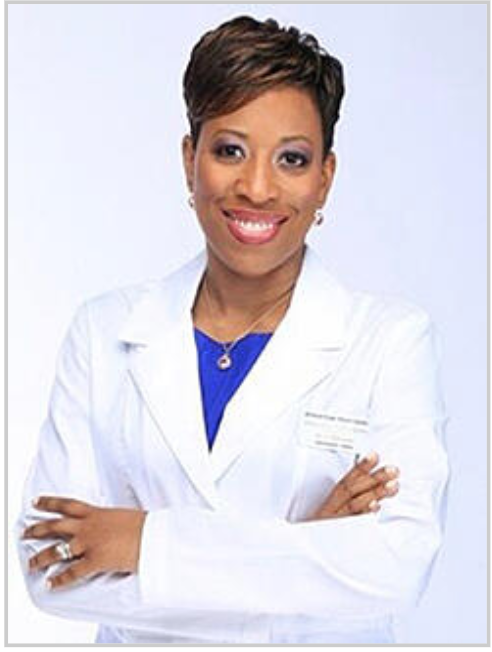 This week I want to highlight Janelle Davison, OD, who practices in Georgia. Dr. Davison is a mentor and STEM advocate, who started a non-profit called S.C.O.R.E, which has a focus on guiding young women on their STEM and health care professional journeys. She is also a private practice owner and founder of an online academy that teaches other doctors how to build a dry eye spa.
Great work, Janelle!
See you back here next week!