YOUR RUNDOWN
The week in numbers.
Let's talk myopia stats from a new survey:
• 1 in 4➔ the number of children with myopia
• 33% ➔ the percentage of parents that knows what myopia means
• 81% ➔ the percentage of providers that agree myopia is one of the biggest problems affecting children's eyesight today
What are some refractive surgery numbers?
After a 2-year review of more than 31,000 LASIK patients and more than 5,000 PRK patients, a research team found the following:
•Although the complication rate in this group of LASIK patients was 1.3%, only 0.4% of the complications were deemed serious.
• The complication rate in PRK patients was 2.3%, but only 0.7% of these complications were deemed serious.
The take home:
Contemporary LASIK and PRK are safe procedures with a low incidence of serious adverse events.
---
WHAT YOUR PATIENT MIGHT ASK YOU
Can my dry eye make me a slower reader?
A new study says it can.
Tell me about the study.
The research, published in the American Journal of Ophthalmology, assessed the reading speed of 176 patients with dry eye and 33 patients without dry eye. After baseline reading levels were obtained for both groups, patients were asked to read silently for 30 minutes, after which their reading speed was rechecked.
What did they find?
At baseline reading levels, both groups were similar in speed. However, after 30 minutes of silent reading, the dry eye group read about 10 words per minute less than the control group. The control group was about the same at baseline and after 30 minutes. (via)
---
SOCIAL MEDIA ROUNDUP
November is Diabetes-Related Eye Disease Month.
According to Prevent Blindness, 3.6 million Americans age 40 and older have diabetic eye disease. (via)
This story is a hypochondriac's nightmare.
A woman gets an eye worm after running into a swarm of flies while trail running. (via)
---
OD HIGHLIGHT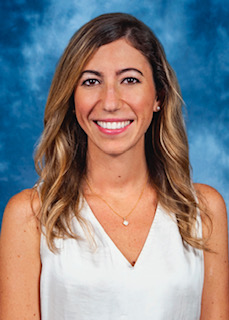 This week, I want to highlight one of our amazing educators in the optometric profession, Jenelle Mallios, OD, FAAO. Dr. Mallios is the associate dean of Clinical Affairs at the Chicago College of Optometry. Prior to this role, she was the chief of pediatrics at SUNY College of Optometry, and was the youngest doctor to fill this role in SUNY's history. Throughout her academic career, Dr. Mallios has also taught multiple pediatric courses and conducted research in various areas, including amblyopia and myopia control. She has also lectured at various conferences regionally, nationally, and internationally. If you are interested in pursuing a career in academia, you can email her at jmalli@midwestern.edu.
Want to be highlighted here? Email me! I love featuring ODs doing cool things!
See you next week!