YOUR RUNDOWN
Who is more likely to have a steroid response from a steroid implant?
The short answer: younger patients. A new study published in the British Journal of Ophthalmology looked at 570 eyes of Korean patients with macular edema that received an intravitreal dexamethasone implant (Ozurdex). The study analyzed the correlation between age and the risk of steroid-induced ocular hypertension in patients who received these implants.
Tell me about the study.
IOP was measured prior to injection and again at 1 week, 1 month, 2 months, 3 months, 6 months, and 12 months after the injection. Patients were divided into subgroups based on the etiology of their macular edema (vein occlusion vs uveitis vs diabetes) along with glaucoma versus non-glaucoma patients.
What did they find?
Younger patients (those aged 51 years or younger) had more significant IOP elevation ratios than did older patients in all subgroups. The authors stated that clinicians should be careful when prescribing intravitreal dexamethasone implants for younger patients because of the potential high risk of IOP elevation.
---
WHAT YOUR PATIENT MIGHT ASK YOU
How can I get to my eye appointment if I don't have a car?
The American Optometric Association has your back! The AOA is offering a free round-trip ride (up to $25) with rideshare partner Lyft to anyone traveling to an optometrist beginning March 2, while supplies last. Rides will be offered in 10 select cities: Charleston, Chicago, Dallas, Houston, Indianapolis, Memphis, Miami, New York City, St. Louis, and Seattle. (via)
---
SOCIAL MEDIA ROUNDUP
Where do the people who get premium IOLs live?
Denver and Vallejo, California, according to new market research.
Telemedicine training at optometry school.
Salus University has partnered with National Vision to advance optometric education via a pilot program focused on training students to conduct remote eye examinations utilizing high-tech equipment and real-time secure high-definition video conferencing. (via)
---
OD HIGHLIGHT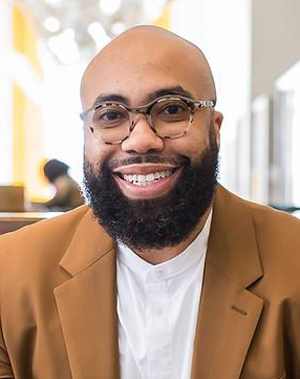 This week I want to highlight Darryl Glover, OD, of Raleigh, North Carolina. Dr. Glover has served the optometric community for nearly 20 years and has held every position in the field, including eye wear consultant, optometric technician, office manager, and optometrist. When he isn't seeing patients he is co-hosting the Defocus Media Podcast. Dr. Glover is the co-founder of Defocus Media and Black Eyecare Perspective, an organization created to cultivate and foster life-long relationships between black Americans and the eye care industry. Dr. Glover is passionate about optometry with special emphasis on education, diversity, legislation, and marketing. Congratulations on all your success!
Want to be highlighted here? Email me! I love featuring ODs doing cool things!
See you next week!